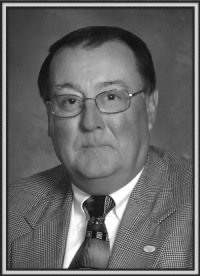 Governor Granholm recently announced the appointment of Mid Michigan Community Action Board Chairman, Bill Reder, to a state commission meant to guide the state's fight against poverty.
The Commission on Community Action and Economic Opportunity, established in 2005, works to review, guide and advocate state policies and programs to reduce poverty in Michigan. Former Mid Michigan Community Action Executive Director, Gary Gilbert also serves on the commission.
Mr. Reder has been Mid Michigan Community Action's Board Chair for three and a half years and a board member for seven and a half. He currently serves on the City Commission of Auburn and previously served as a County Commissioner in the roles of Board Chairman, Chairman of Planning Committee, Ways and Means Committee, and the Tri City Airport Commission.
"During his service to the agency, Mr. Reder has shown an acute awareness of the social needs for low-income people and truly understands the role of Community Action in the service delivery system," Jill Sutton, Mid Michigan Community Action Executive Director said.
The Commission is comprised of one-third representation from each of the public, private and consumer sector.