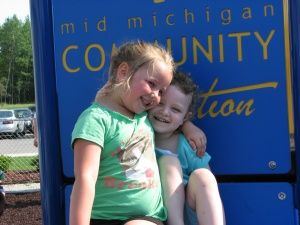 Heading into its first full school year, the Clare ACTION! Preschool is holding an open house to let parents view the classroom, meet the teacher and gather information.
The tuition-based program opened in October 2010 as a pilot program and received positive feedback from families.
Mid Michigan Community Action has over 20 years of experience in providing programs for young children and their family including Head Start, Early Head Start and preschool programs. The agency has free preschool programs in Clare, Farwell, Harrison, Gladwin, Beaverton and Big Rapids for low-income families.
"We're working with Clare Schools to make to make sure that parents know that there are options for parents looking for quality preschool for their children, Joleen Golden, Mid Michigan Community Action's Early Childhood Services Director, said. "There is a need for preschool, and funding for free programs has become increasingly difficult to depend on, we felt a tuition program was the best option."
The preschool will feature both full and half-day options with before and after school care available. The focus will be on age-appropriate, hands-on learning that encourages healthy cognitive, physical and social-emotional development.
"Our goal was to provide a program with numerous options for parents, Golden said, which is why we will accommodate full or half day students and wraparound care."
Parents interested in the tuition-based program can call 989-386-3805 for more information or visit www.mmcaa.org.