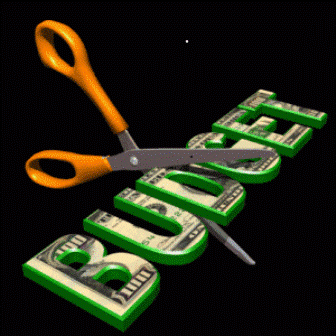 Sequestration has happened and now the impact on Mid Michigan Community Action and the customers it serves is becoming clearer. It will be significant.
"When the across the board cuts to the federal budget were signed into law, we at the local level still did not really know what kind of effect it would have on our ability to serve our communities," Jill Sutton, Mid Michigan Community Action Executive Director said.
While not all federal departments have provided figures, the agency estimates that the cuts will amount to 5% per federal grant causing over $350,000 in lost funding through September 30. These cuts will impact nearly every agency program from Head Start to senior food programs.
"These cuts are devastating for numerous reasons," Sutton said. "One—the cuts are occurring in the middle of a program year necessitating drastic reactions including loss of jobs and potential reduction of office hours; and two, the cuts are reducing not only direct service funding but also administrative dollars that are needed to run the agency's operations in six counties."
The true impact on all programs will not be known until the federal offices that provide the funding to the agencies have released guidance. To this point, agencies have been given very little information on the funding cuts.
"We have been told to plan for 5% cuts, but some programs are based on enrollment and not dollars, so planning is very difficult until we receive more guidance," Sutton said. "It is frustrating to deal with so many unknowns."
The immediate impact of the sequestration cuts is that 11 full-time jobs across the agency's six counties will be lost. That accounts for nearly 10% of the agency's jobs.
"The jobs that we have to cut will significantly impact our ability to serve our customers," Sutton said. "We are going from a situation where two people in an office could not meet demand to a situation where we have one intake staff per office; it's definitely going to be a challenge."
Other potential impacts include, reduction of Head Start slots for at-risk 3-5 year olds; reduction of Commodity Food Program that provides basic food necessities for thousands of seniors across mid-Michigan; reduction of WIC benefits that support women and their young children; reduction in funding to keep the heat on in the homes of low-income families and many others.
"Despite the challenges, this is not going to stop us," Sutton said. "We will continue to do whatever we can to serve low-income families in our communities—we will do what our customers do—persevere."
"There are those who will be frustrated with this situation—frustrated because we cannot serve them or because it takes double the time to get an appointment, Sutton said, "we share their frustration, and we encourage them to discuss the matter with their U.S. Representative and/or Senator."
Those looking for contact information for their U.S. Representative can visit http://www.house.gov/representatives/find/.
Mid Michigan Community Action Agency is a non-profit, human services agency serving Bay, Clare, Gladwin, Mecosta, Midland and Osceola Counties since 1966.