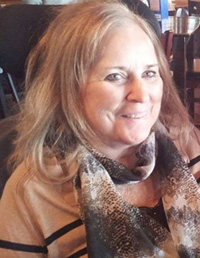 This year's Mid Michigan Community Action Agency Mecosta/Osceola Walk for Warmth grand marshal, Marianne Jones, has quite the extraordinary background. She hopes her background, and what she's up to now, will inspire others to be part of the Walk for Warmth.
Nine years ago, at the age of 65, Jones decided she wanted to find a way to honor her mother's memory and give back to the community that supported her during one of her hardest times. Always an active person, Jones came up with the idea to raise money for Meals on Wheels in Michigan and hospice facilities in Ohio by taking pledges for a walk she created and would complete alone. The 300-mile walk began at the Commission on Aging in Mecosta, Mich. and ended in at the hospice agency in Greenville, Ohio that her mother received aid from. During her travels, she was joined by locals in the different areas she walked through as they showed their support for her endeavor.
When she returned home, she was more inspired than ever. She began compiling the written accounts of her trip with the dream of one day writing a book about all of her physical, mental and spiritual changes that came as a result of it. That dream was put on hold three years later when she became paralyzed from the neck down after a vehicle ran into her while she was riding her bicycle.
"Though I will be in my wheelchair, not walking, I am excited to be a part of the Walk for Warmth, doing what I can to help people facing heating crises," said Jones. "I hope my participation will inspire others to join Mid Michigan in keeping our neighbors in need safe and warm by participating in the Walk."
Jones will serve as grand marshal for the Walk for Warmth, taking place February 28 at Ferris State University in Big Rapids, Mich. For more information or to sign up, visit www.mmcaa.org/w4w/.