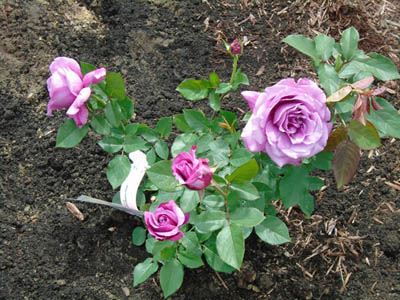 Mid Michigan CAA celebrated 50 years of Head Start by planting a rosebush on May 18th, commemorating the anniversary President Lyndon B. Johnson first announcing Project Head Start from the White House Rose Garden on May 18, 1965.
Mid Michigan CAA offers high-quality Head Start programs that are based on strong supportive relationships that prepare children and parents for future successes. Last year, the agency's Head Start programs helped a total of 457 children take advantage of comprehensive early childhood education, health, nutrition, and parent involvement services.
"I am very pleased by the way the Mid Michigan CAA Head Start staff goes out of their way to help my family. I definitely see the difference Head Start makes and it's tremendous," said Gene Smith, Head Start parent. Smith's five children have graduated from Head Start and were well-prepared for kindergarten, and his younger son is currently in the program.
For 50 years, federally-funded Head Start programs operate through local agencies across the country. A network of over 1,600 programs have given more than 31 million children an opportunity for success in school and beyond. Head Start alumni have gone on to become business women and men, professors, teachers, lawyers and elected officials among many other social contributors.
"In the next 50 years, Head Start programs will continue to prepare children to be successful in life because of our unique comprehensive services, the passion from our skilled staff and positive parental engagement. This is what differentiates us from other preschool programs," said Robin J. Bozek, Michigan Head Start Association Executive Director.